Seamless Gutters
Seamless gutter systems end the need for multiple gutter sections. Seamless gutters can be made to almost any length. K-style seamless gutters are the most common installed. They are available in different sizes with 5 inch being the standard on most homes. They can be made from a variety of metals to include Galvalume steel, aluminum, and copper with many colors to choose from.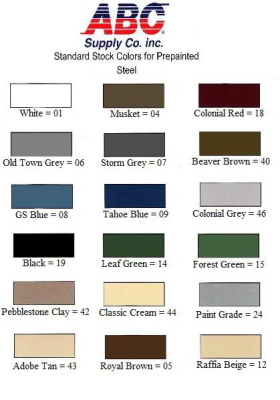 RepairGutters
There are some tell-tale signs that your rain gutters aren't working properly: leaking gutters, sagging or hanging gutters, poor drainage, and rusty gutters, just to name a few. These problems can start off small and grow into larger problems over time. Keeping your gutters in tip-top shape ensures continued, effective protection of your home's siding, flower beds, and foundation.

Leaf Guards
Say goodbye to cleaning gutters clogged by leaves and debris, forever with LeafGuard Brand Gutters. LeafGuard is the best rain gutter protection system available.